3 Must-Dos for Building a Strong Foundation for Website Personalization
In our first post in this series, we identified technology as one of the critical working components of a personalization strategy. This includes technologies that connect your user data, enable you to manage user profiles and those that execute the delivery of personalized experiences. In this post, we'll discuss common features within personalization tools and how to evaluate them against your strategic goals. We'll also discuss technologies and best practices for connecting your customer data across systems.
Step #1: Select a personalization tool based on your strategy.
First things first, to get started with personalization, you need to select and implement a personalization tool based on the types of campaigns you want to run.
While many of our clients use tools like Adobe Target, Dynamic Yield, Evergage, Monetate or Optimizely, there are many options out there. Regardless of which platform you go with, it's important that you keep your strategy top of mind when selecting a personalization tool. You don't want to get stuck with software that limits your ability to deliver a certain type of personalized experience, whether it be one-to-many, one-to-few, or one-to-one–or any combination of the three strategies.
Here's an overview of popular personalization tools for enterprise companies
How to evaluate personalization technologies
There are a few basic features across most major personalization technologies that are important to evaluate against your needs and strategic goals: segmentation and targeting features, recommendation engines, and machine-learning algorithms.
Segmentation & Targeting
Segmentation & targeting features enable you to deliver specific content to specific audiences. If you have one, you'll likely already find some segmentation capabilities in your website testing tool but its effectiveness depends on the complexity of your strategy and data. Ideally, your personalization tool should allow you to run multiple campaigns targeted to different groups that you define based on your customer data.
Three questions to ask when evaluating segmenting and targeting features for personalization:
What in-session data or events are available to create audiences?
Can additional data be integrated and utilized to create audiences?
How easy is to create audiences based on custom [not out-of-the-box] events?
Reccomendation Engines
Recommendation engines often rely on an out-of-the-box algorithm to show users products or content based on their activity. However, these tools can be deployed more dynamically when tied to the same unified customer profile data as other activities.
When evaluating a recommendation engine, consider these questions:
Can you select which algorithm is used for a given module?
How many different algorithms come ready to use? What are their differences?
Can you customize the parameters of the algorithms to fit the context of your business?
Can you utilize the engine for surfacing content that is not purely products? Consider product categories, articles, site content or other promotions.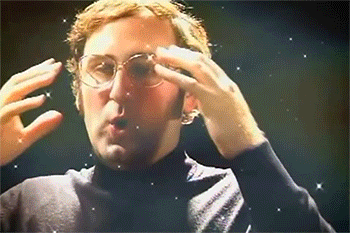 Machine Learning Algorithms
Finally, machine-learning algorithms are often used to deliver personalized content "automagically." While the output may look similar to a targeted campaign, these smart algorithms evaluate customer data in real time to predict the optimal content for each visitor.
If you want to get sophisticated, look into whether the tool can be used to optimize multiple locations at once in a multivariate-style approach. Additionally, some tools allow more control over which data the algorithm uses, which can be useful in fine-tuning their application.
Other considerations to keep in mind include:
Does the tool have an "automated" personalization algorithm? This is also referred to as an online-learning model.
What type of model underlies the algorithm?
Can you customize the data attributes utilized by the algorithm, such as ensuring an attribute is always included or actively excluded?
Can you choose between different algorithms, and/or test them against each other?
What information is provided about the performance of the model over time?
What information is provided about the data attributes in relation to the model performance?
Step #2: CDW. CDP. DMP—WTF?
The next major step in building out your personalization technology stack is layering in technologies that allow you to merge your customer data into a single, actionable profile for each customer. With this in place, you can integrate your customer data with your personalization tools and match a user's identity across devices and touchpoints.

This can be done with several different solutions: a customer data warehouse (CDW), a customer data platform (CDP), or a data management platform (DMP).
Customer data warehouses are internal stores of first-party data and are the historical predecessor to CDPs. They were primarily constructed to support direct marketing activities and—unlike CDPs—are often disconnected from the digital space. However, these remain a good option for personalization because many companies already have a CDW in place; doing the work to connect it to their digital properties gives them the opportunity to use the customer data they already have.

Customer data platforms integrate first- and third-party data to allow for identity resolution, and are built with the purpose of integrating across your digital touchpoints. Think of this as a CDW that's primary objective is to share data across your digital ecosystem.

Data management platforms also integrate first- and third-party data, but traditionally manage third-party cookies, so customers remain anonymous and lack the individual identification provided by CDPs.

Here are some popular customer data management tools for enterprise companies
While this list is by no means exhaustive, these are the tools we see our clients using most often.
When selecting and implementing one of these technologies, consider your use cases and what you'd ultimately like to achieve. Perhaps you'd like to send emails to your customers based on products they've been browsing on your website, or maybe you'd like to have an expert reach out with a tailored email or call based on content a user is engaging with.
Additionally, it's always good to think ahead: you may want to consider investing in a tool that can handle digital, email, call center data, or any other channels you may want to build into your personalization strategy, now and in the future.
Step #3: Integrate.
In order to get the most out of your personalization tools, you'll need to integrate these technologies across your digital properties. Doing this enables you to not only have a unified profile of each of your customers, but also enrich that profile with additional data sourced from multiple channels in real-time.
But achieving this level of data fluidity is challenging for many reasons. First, data captured in one channel may be formatted in one way, but may need to look completely different when being sent to another channel. Connecting these channels requires a significant amount of coordination across business groups.

Your organization will also need to define parameters for data integration, outlining how you plan to handle identification and unification across channels, and which unique identifiers will be used to stitch the data back together.
Additionally, consider how granular your data needs to be in order to take action. For example, point-of-sale data may enable you to access every single transaction a user has made on your website, but do you really need that level of granularity for sending targeted email content? Or, do you simply need aggregate information of a user's typical types of purchases?
After 15+ years in enterprise optimization consulting, we know that there's no one size fits all approach to establishing a strong technical foundation for personalization. Accomplishing this is heavily dependent upon factors such as data infrastructure, available toolset and configuration, your team's organization and governance, among other things.
If you're looking to make personalization a bigger part of your digital strategy but not sure where to start, we'd be happy to explore how we can help. Learn more about our personalization services or contact us to schedule a 30-minute consultation.